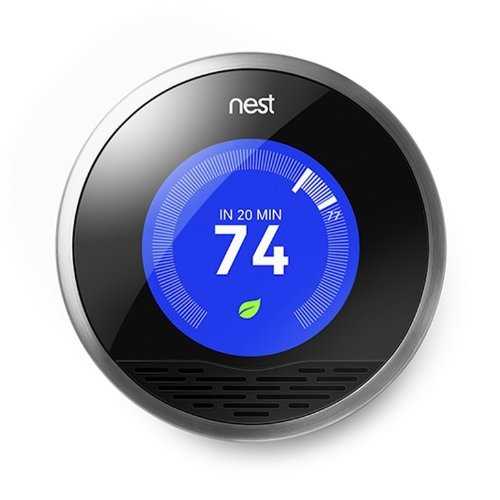 Amazon.ca has the Nest learn­ing ther­mo­stat on for $199 right now. This is the first gen­er­a­tion model T100577 of the thermostat.
This ships for free with Ama­zon super saver shipping.
The idea behind these is to auto­mat­i­cally adjust the tem­per­a­ture for you based on your needs and save on your energy builds. Ther­mostats account for about 50% of a homes energy bill. The ther­mo­stat takes about 30 min­utes to install and it will take about a week for it to pro­gram itself.
Prod­uct Features
Auto-Schedule-Nest remem­bers the tem­per­a­tures you like and pro­grams itself
Auto-Away-Nest saves energy by auto­mat­i­cally turn­ing itself down when you're away
Air­wave — Auto­mat­i­cally cuts up to 30% of your AC's run­time if your home isn't too humid
Remote con­trol — Con­nect Nest to Wi-Fi to con­trol it from your smart­phone, lap­top or tablet
Sim­ple to use — Most home­own­ers install Nest them­selves in less than 30 min­utes. After that, it's just a mat­ter of chang­ing the temperature