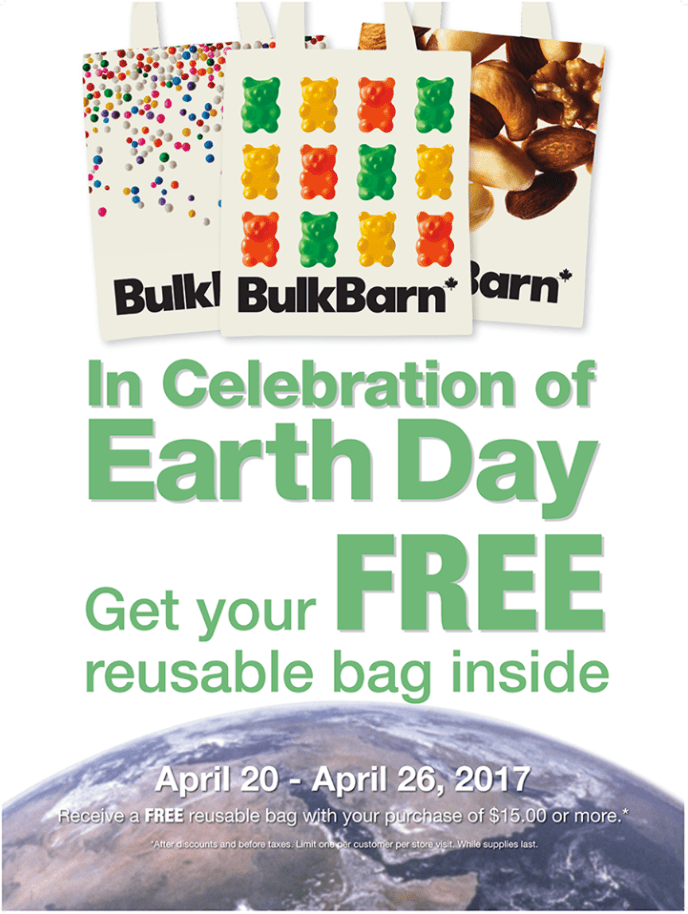 Bulk Barn Canada is celebrating Earth Day with a FREE Tote! The Bulk Barn Earth Day FREE Tote includes: Get FREE Bulk Barn reusable bag with your purchase of $15, after discounts and before taxes.
This Bulk Barn offer is valid in-store now until Wednesday, April 26, 2017.
Also, please note: effective Monday, April 17th, there will be small charges associated with our carry out bags. Large bags will be $0.05 and small bags will be $0.04.
Click here to check out this week's flyer for Bulk Barn Canada.
Click below to find Bulk Barn Canada store near you. Enjoy 🙂