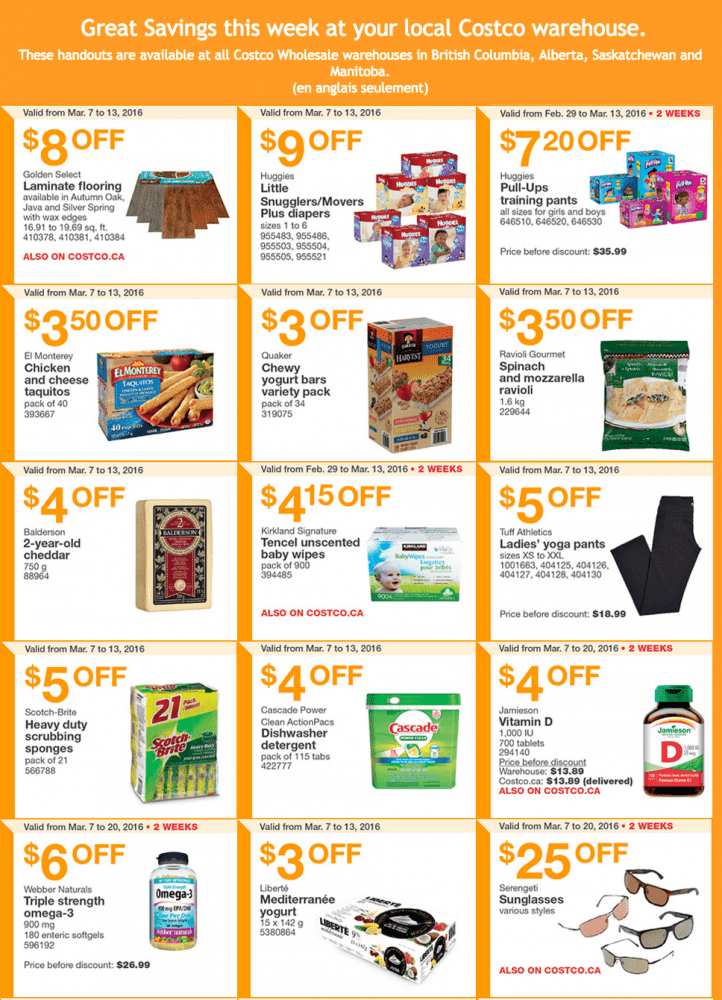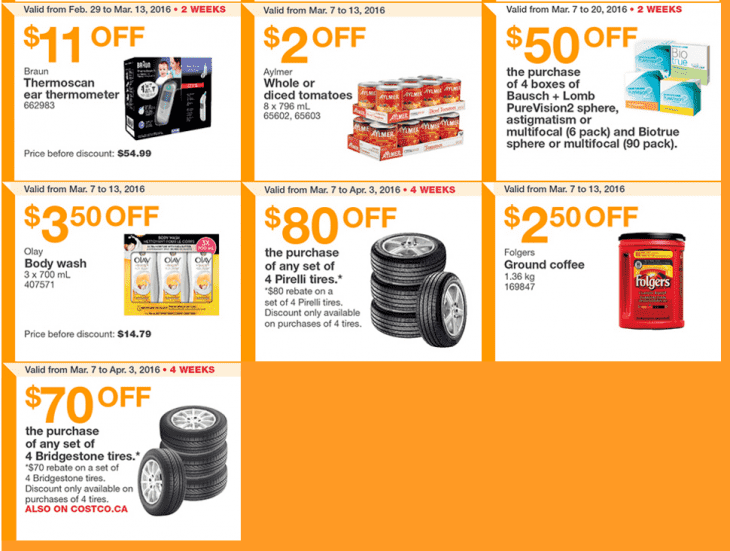 Happy Mon­day! Costco Canada has released their new west­ern sav­ings hand­outs fly­ers avail­able at all Costco Canada whole­sale ware­houses in British Colum­bia, Alberta, Saskatchewan and Manitoba!
These Costco Canada west­ern instant hand­outs are valid in-store from today, Monday, March 7, 2016 until Sunday, March 13, 2016, some of these coupons are valid until Sunday,March 20, 2016.
Only Costco mem­bers may use these instant sav­ings hand­outs. Costco dis­count will be auto­mat­i­cally added when you pur­chase any of these items at Costco Canada stores.
Click below to view all Costco Canada instant hand­outs fly­ers. Enjoy 🙂