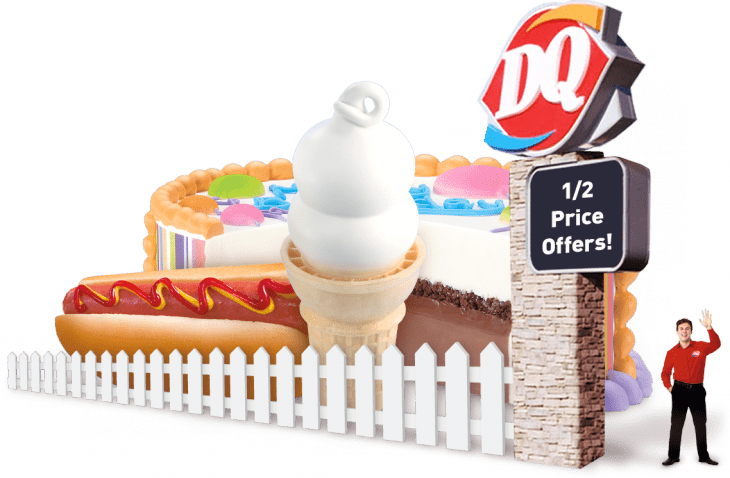 Dairy Queen loca­tions are hold­ing a cus­tomer appre­ci­a­tion day where you can save 50% off. The date of the event will be between the 26th and 29th for your loca­tion. The event will last one day only.
You can use the link below to enter your postal code and deter­mine if a loca­tion close to you is par­tic­i­pat­ing. It should also give you an idea of what types of menu items will be 50% off.
The stores that are par­tic­i­pat­ing usu­ally have in-store adver­tis­ing up for the sale as well. As always, cer­tain stores only will be par­tic­i­pat­ing and there will be exclu­sions as it is up to each local store as they have sep­a­rate own­ers usually.