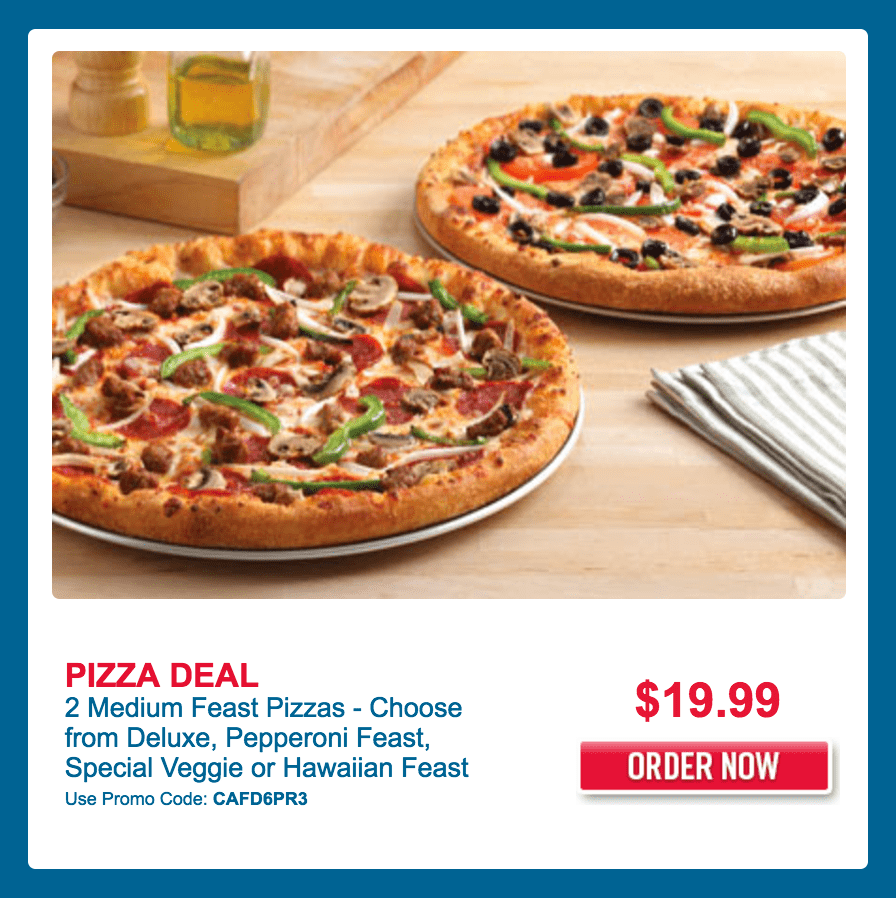 Domino's Pizza Canada has good deals available now! The Domino's Pizza deals include:
Promo Code CAFD6PR3 : 2 Medium Feast Pizzas – Choose from Deluxe, Pepperoni Feast, Special Veggie or Hawaiian Feast, for $19.99.
Promo Code CAFX9HF8: 1 Large Brooklyn style pepperoni pizza for $10.99.
Promo Code CADJ5DV9: 1 Large Brooklyn Pizza, an Order of Cheesy Bread and a 2-Litre of Coca-Cola for $16.99.
Promo Code CAVR4VC4: 1 Medium 3 Topping Pizza and Cheesy Bread, for $12.99.
Promo Code CAKH2PP6: Any bread side (May not include Garlic Finger products) and any chicken side for $9.99.
The Domino's Pizza offers are valid for a limited time only.
Click below to order online from Domino's Pizza Canada. Bon Appétit! Enjoy 🙂