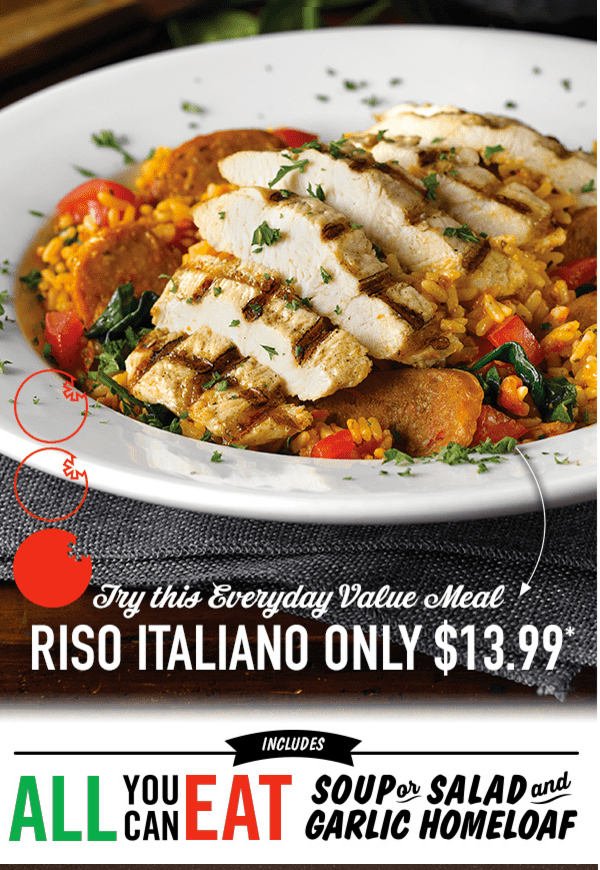 East Side Mario's Canada has awesome offers available now that include:
Dine-in only:
Get Riso Italiano value meal for $13.99, ($15.99 in Newfoundland and Niagara Falls), including all you can eat soup or salad and garlic homeloaf.
Coupon: Spend $50 and get 500 bonus scene points, this coupon is valid in store until Sunday, March 17, 2016.

To redeem, enter the coupon code MARIO10 at checkout. This coupon is valid 7 days a week until Sunday, April 17, 2016. Limit one per order, per day. The $40 spend is exclusive of delivery fees and taxes.
Click below to find an East Side Mario's Canada Restaurant near you. Bon Appétit! Enjoy 🙂