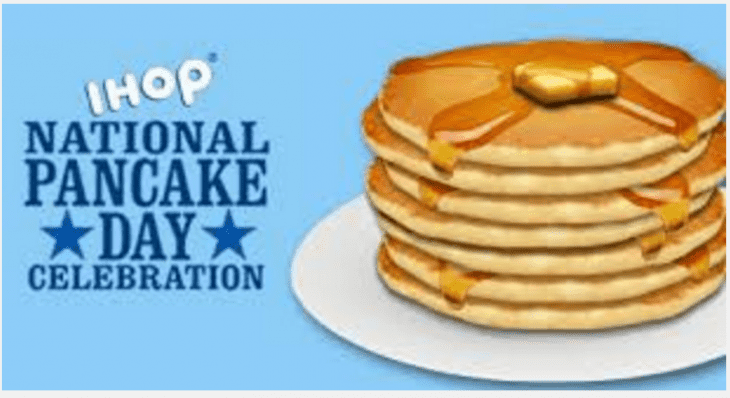 Good morning 🙂 Happy Tuesday! IHOP Canada is celebrating the eleventh annual National Pancake Day, today, Tuesday, March 8, 2016, from 7 AM to 7 PM with a FREE Pancake!
Enjoy a FREE short stack (3 pancakes) of Original Buttermilk Pancakes!
In return for the FREE pancakes, guests will be asked to consider leaving a donation for Children's Miracle Network Hospitals and other designated local charities. Limit of one FREE short stack (3 pancakes) per guest.
Since beginning the National Pancake Day celebration in 2006, IHOP restaurants have raised nearly $20 million to support charities in the communities in which they operate. The IHOP Goal this year is $3.5 million for charity!
Click below to read more about National Pancake Day celebration. Enjoy :