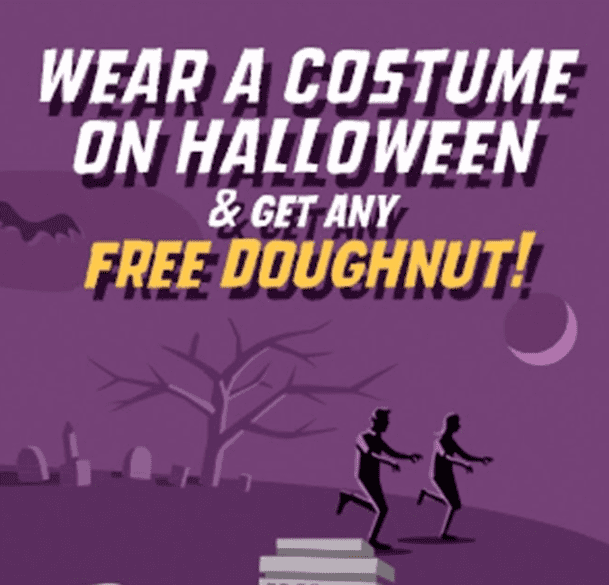 Good morning

Happy Monday! Today, October 31, 2016 go in your Halloween costume and get one FREE doughnut of your choice (including the Zombie doughnuts) at any participating Krispy Kreme Canadian location! Scary, silly or sweet, they want to see your pics of Halloween fun at Krispy Kreme! Post a picture of you and our limited edition doughnuts!
Offer is valid today, Monday, October 31, 2016 from regular opening time to regular close of business time at at each participating Krispy Kreme shop. While supplies last.
Click below to find Krispy Kreme Canadian location near to you! Enjoy

 Bon Appétit!