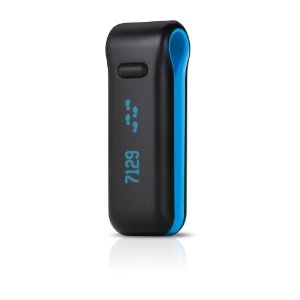 Amazon.ca has the Fitbit FB102B wireless activity or sleep tracker on as a deal of the week for $79.95 (20% off). This qualifies for the free shipping threshold at Amazon.ca of $25. A newer model is slated to arrive later this month, so this model is being discounted now.
The Fitbit uses a 3D-motion sensor to track your daily activity including steps climbed, distance traveled, calories burned and how long and well you sleep at night.
The Fitbit comes with a base station (with charger), a wrist strap and belt holster.
Product Features
Accurately tracks daily steps, stairs climbed, distance, calories burned, and activity level via 3-d motion sensor and altimeter technology
Measures how long and how well you sleep – just wear it on your wrist at night with Fitbit wristband (included)
Small and discreet enough to wear all day- tuck it into a pocket or clip it to a belt or bra
Wirelessly uploads data to Fitbit.com; No monthly fee
See online graphs, compete with friends, earn new badges and log food, weight and other workouts at Fitbit.com and on new iPhone app