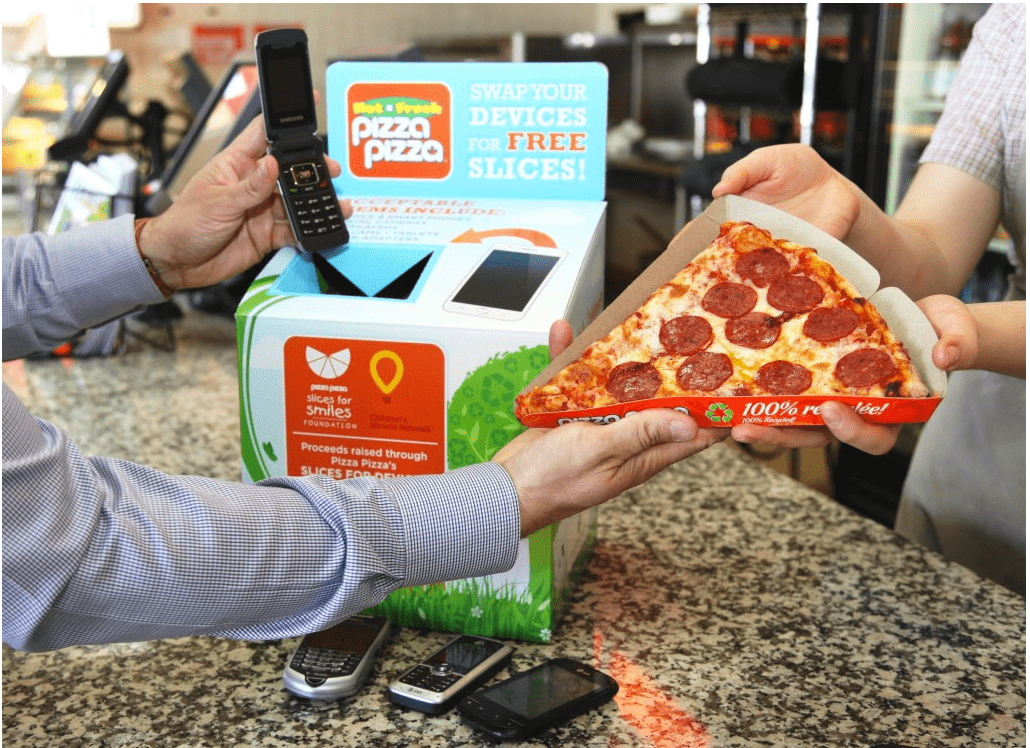 Pizza Pizza Canada has a Slice for Device Promotion available now! Get a FREE Slice When You Recycle an Old Device! Each April, Pizza Pizza holds its Slices for Devices campaign at traditional locations across Ontario, Quebec, Manitoba, Saskatchewan and Nova Scotia. Customers are invited to visit their local Pizza Pizza restaurant location from April 1 – 30 to trade in end of life electronic devices in exchange for a free slice of pepperoni or cheese pizza. All devices collected will be safely recycled by EPRA.
The following small electronic devices will be accepted at Pizza Pizza stores:
Mobile and smart phones
Digital cameras
iPods and MP3 players
Handheld gaming consoles (ie. Nintendo 2DS/ 3DS, Sony PlayStation Vita)
Limit 4 devices per customer.
Click below to get more information about Pizza Pizza promotion. Enjoy 🙂