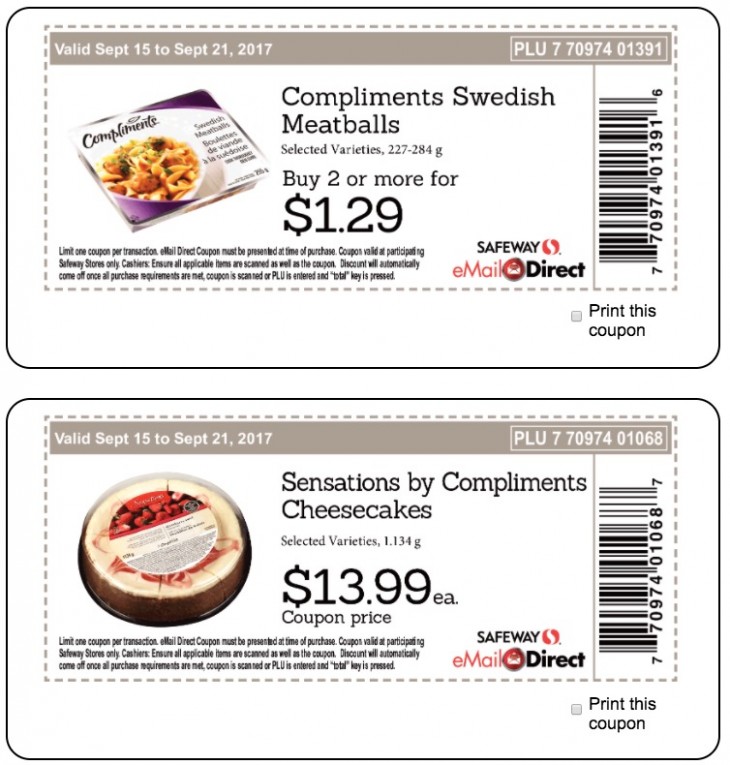 Safeway & Sobeys Canada has released their new coupons that include:
Compliments Swedish Meatballs, Buy 2 or more for $1.29 each
Sensations by Compliments Cheesecakes, for $13.99 each
Compliments Organic Quinoa, for $7.49 each
Compliments Sliced Cooked Ham, Buy 2 Earn 5 Bonus Miles.
Compliments Cut Baby Carrots, Buy 2 Earn 5 Bonus Miles.
These Safeway & Sobeys coupons are  available now until Thursday, September 21, 2017,
Click here to get these Safeway Sobeys Canada coupons.
Click here to view the Safeway Canada flyer &
Click below to view Sobeys Canada flyer. Enjoy 🙂