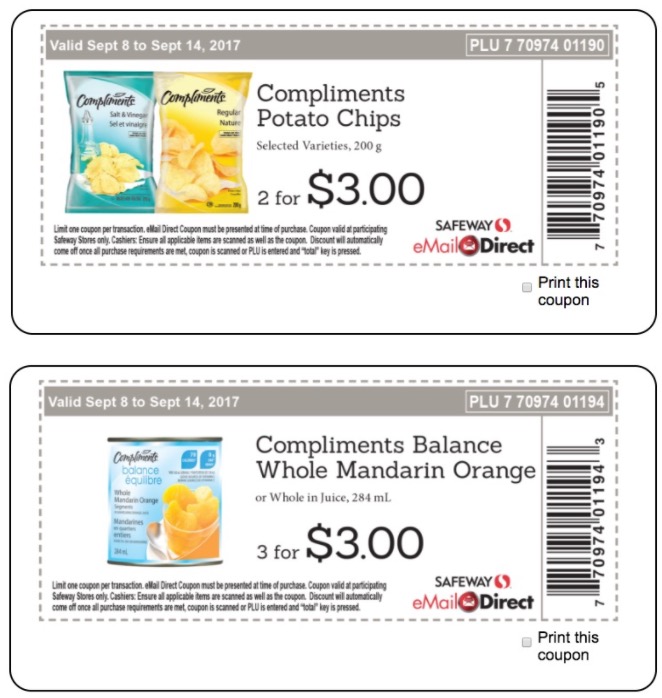 Safeway & Sobeys Canada has released their new coupons that include:
Compliments Potato Chips, 2 for $3.00
Compliments Turkey or Chicken Breast Strips, Buy 2 Earn 10 Bonus Miles.
Compliments Balance Whole Mandarin Orange, 3 for $3.00
Sensations by Compliments Roasted Garlic Hummus, But 1 get 2nd for 50% off
Sensations by Compliments Cheesecake Sampler, for $5.99 each
Joeys Gift Card, Spend $50 Earn 75 Bonus Miles.
These Safeway & Sobeys coupons are  available now until Thursday, September 14, 2017,
Click here to get these Safeway Sobeys Canada coupons.
Click here to view the Safeway Canada flyer &
Click below to view Sobeys Canada flyer. Enjoy 🙂