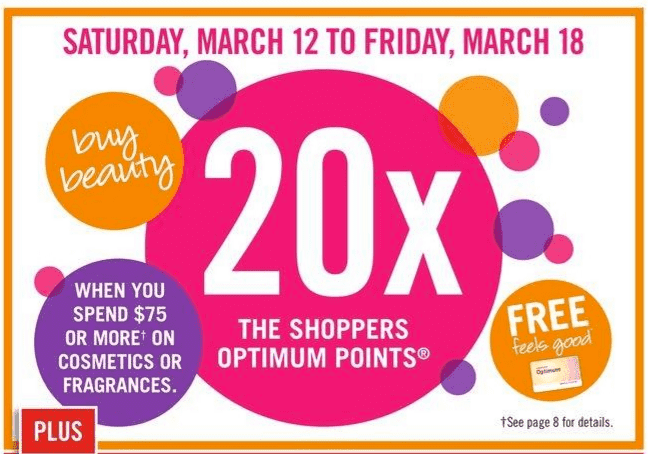 Here's a new 20x the Shop­pers Drug Mart opti­mum points event on Saturday to Friday from Shoppers Drug Mart Canada! This Shop­pers Drug Mart offer includes:
Get 20x the Shoppers Optimum Points when you spend $75 or more on almost anything in store!
This Shoppers Drug Mart offer is valid on Saturday, march 12 until Friday, March 18, 2016.
Click below to view Shop­pers Drug Mart Canada online fly­ers. Enjoy 🙂