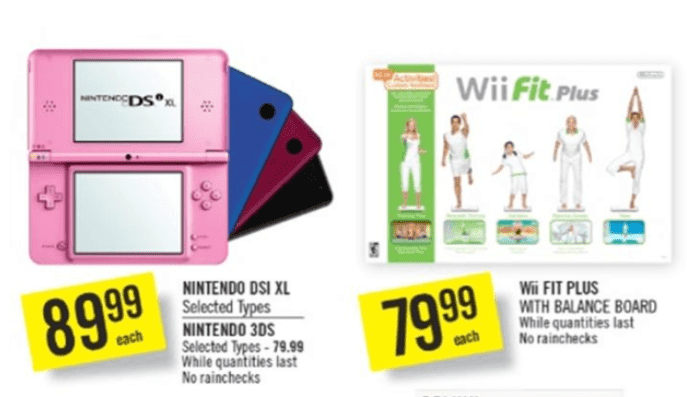 Shop­pers Drug mart has the Nin­tendo 3DS listed at just $79.99 in their upcom­ing flyer. This is a great price if it's accu­rate, how­ever, it may be a mis­take in the adver­tis­ment. It's still worth a try if you are inter­ested at that price. They do have the Nin­tendo DSI XL listed at $89.99 above it.
Shop­pers Drug Mart also has Wii Fit Plus with the bal­ance board com­ing on sale for $79.99.
They are also offer­ing a $10 gift card on any pur­chase over $50. So either of these items would qualify.
This flyer comes into effect on Jan­u­ary 5th.