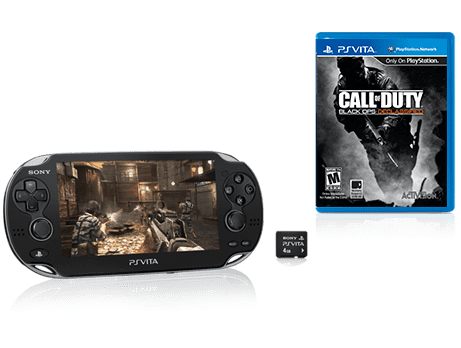 Shop­pers Drug Mart is hav­ing a 20x opti­mum points event this Sat­ur­day. If you've been wait­ing to pickup a PlaySta­tion Vita now might be the per­fect time to do so. Shop­pers Drug Mart has the PlaySta­tion Vita Call of Duty Black Ops: Declas­si­fied Bun­dle for $229.99.
This should come out to about 45,900 opti­mum points on your pur­chase. The bonus redemp­tion days are upcom­ing in Decem­ber, so these points will have even more value for redeeming.
PlaySta­tion Vita Call of Duty Bun­dle Includes
Bonus point redemp­tion is valid Sat­ur­day, Novem­ber 17th only.