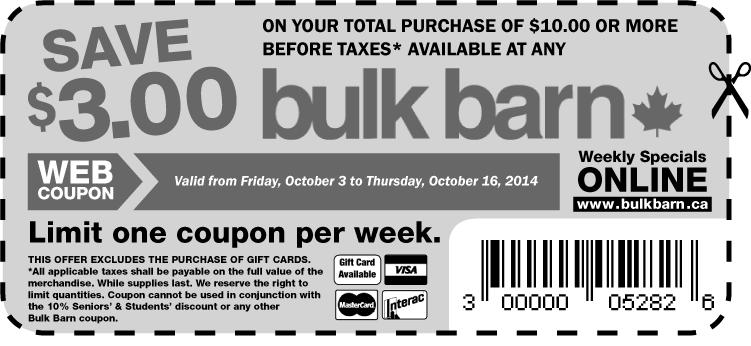 Bulk Barn Canada has a new print­able coupon! This Bulk Barn coupon includes:
Save $3.00 on your pur­chase of $10 or more before taxes.
The Bulk Barn print­able coupon is valid from Fri­day, Octo­ber 3 until Thurs­day, Octo­ber 16, 2014. Limit one coupon per week per cus­tomer. This offer excludes the pur­chase of gift cards or be com­bined with other offers.
Click below to get your Bulk Barn Canada print­able coupon. Enjoy