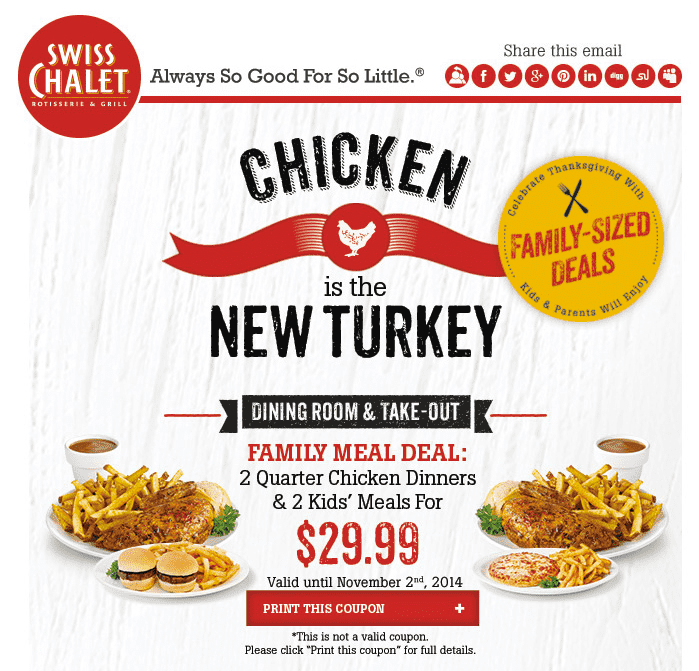 Swiss Chalet Canada has a hot deli­cious fam­ily meal deal coupon!
Get 2 quar­ter chicken din­ners & 2 kids' meals for $29.99.
This deli­cious Swiss Chalet fam­ily meal offer is valid for din­ing room and take-out orders for a lim­ited time until Sun­day, Novem­ber 2, 2014. White meat add $1.50 per entree. Limit one coupon per guest per visit. Taxes extra.
Click here to print Swiss Chalet coupon.
Also Swiss Chalet Canada has good Fam­ily Pak offers:
Get whole rotis­serie chicken + 4 sides + 4 rolls + 12 oz. Chalet dip­ping sauce for $31.99.
Get 4 pops for $4
These Swiss Chalet offers are valid for deliv­ery only for lim­ited time.
Click below to order your Swiss Chalet fam­ily meal deal. Bon Appétit! Enjoy