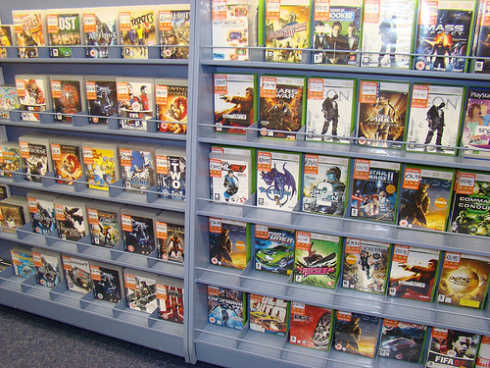 Best Buy has some nice gaming deals coming up for the long weekend in their flyer worth checking out.
Best Buy Trade In Deals
Trade 2 games and get Dis­hon­ored for the PC, PS3 or XBOX 360
Trade 2 games and get Just Dance 4 for PS3, XBOX 360 or Wii
Trade 2 games and get Fable: Jour­ney for the XBOX 360
Trade 1 game and get Poke­mon 2 White or Black for the Nin­tendo 3DS
Best Buy Flyer Deals
XBOX 360 4GB Arcade Console for $199.99 (comes with $100 gift card)
PlayStation Vita Madden bundle for $249.99 (comes with $50 gift card)
Save $20 off any 3DS game with the purchase of a 3DS XL for $199.99
Purchase Fable Journey and get a XBOX Kinect for $79.99
Just Dance 4 for $39.99 + Free T-Shirt (Minimum 25 per store)
Get select games for $19.99: Dead Island GOTY, Lollipop Chainsaw, Max Payne 3, Grand Theft Auto IV: Complete or Red Dead Redemption GOTY
Get select games for $29.99: Batman: Arkham City GOTY, Lego Batman 2, Saints Row: The Third, Mario Kart 7 or Mario 3D Land
Get select games for $39.99: Darksiders 2, The Elder Scrolls V: Skyrim, Sleeping Dogs or Ghost Recon: Future Soldier
The Fine Print (For Trade In games)
Trade-in values change regularly. Trade-in must be in working condition and include boxes. No duplicate titles accepted. No dealers please. See in-store for details. Trade-in credit can only be used for games in Calgary stores. Trade-in program may not be available in all stores.