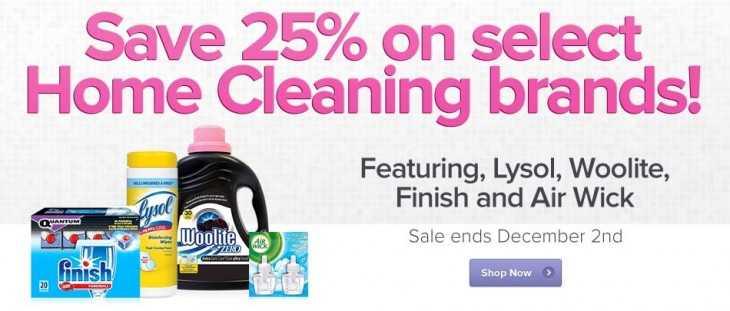 Well.ca is having a sale for 25% off on all home cleaning brands until December 2nd. Taking advantage of their sale prices, plus a rebate offer from Lysol you can get a couple soap dispensers and some refills for just $13.29.
The Lysol No Touch Hand Soap dispensers starter kits are on for $11.99 which you can then use the rebate from Lysol here to get for free.
The refills are on sale for $3.74 (regular $4.99) and you can grab a couple (or more if wanted).
To get the second dispenser for free, you can use the promo code LYSOLFREE at checkout. This is a $9.99 value.
Well.ca offers free shipping on orders of $25 or more.