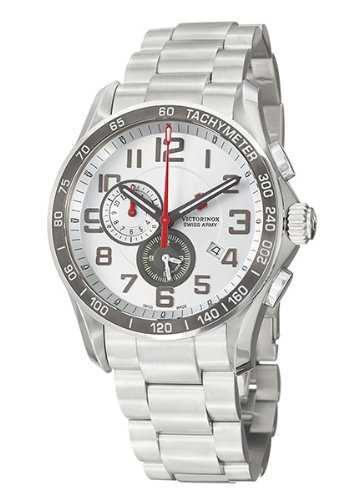 Amazon.com has some nice deals currently on watches for the Columbus day long weekend. The Victorinox Swiss Army Men's 241282 Chrono Classic XLS Watch for example is $233.94 (68% off) right now. With taxes, import and duty fees it comes to about $290. The good news there is you don't have to worry about getting hit at customs later.
This watch is sold by WatchInGo, but fulfilled by Amazon.com. Make sure you have the right company showing, as certain items don't ship to Canada from Amazon otherwise.
Watches on Sale
Check the link below for all watches currently on sale. Remember that the prices are above are in US dollars and are before shipping and import fee charges (calculated at checkout).