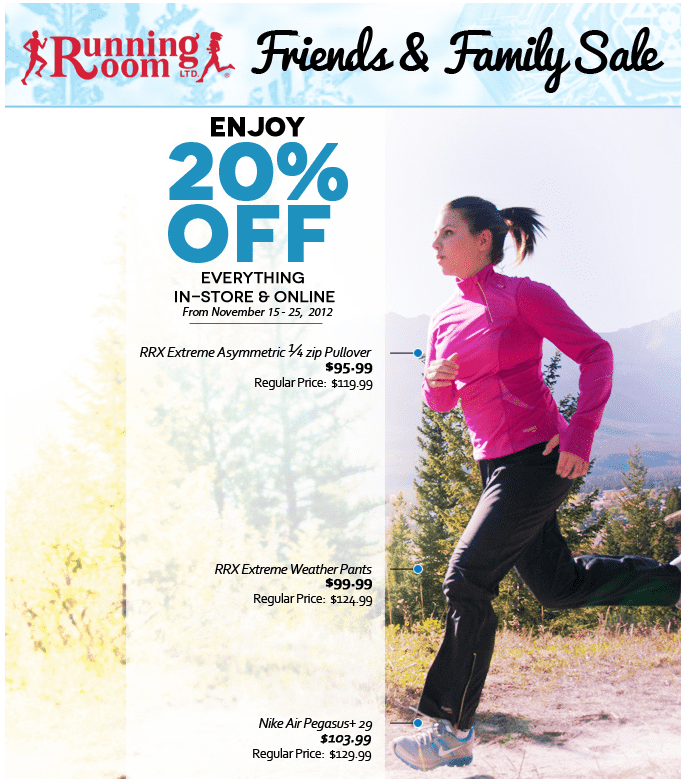 Running Room is having a friends and family sale November 15th through 25th. Everything online and in-stores is 20% off.
For in store, print the coupon found at the link below.
For online, use the promo code FRIENDS&FAM.
The Fine Print
Only one coupon per customer. Good for one purchase only. Cannot be used on previously purchased products. Cannot be combined with any other discount. Cannot be used for training programs or events.