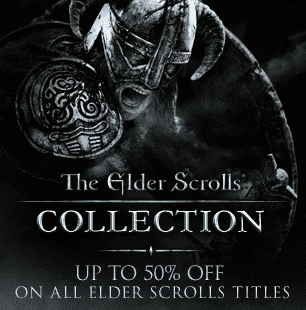 This week Steam has two nice deals on for Midweek Madness. The first, is for the Elder Scrolls Collection which has been discounted 50% across the board. You can buy the entire collection, or the game individually to fill in your collection.
The entire collection goes for $59.98 and includes the following:
The games can also be bought individually at 50% off as mentioned, however, you save more if you pickup the entire collection. The bundle cost is about $10 cheaper than buying the games all individually.
The second deal this week for Midweek Madness is The Secret World which is on sale for $24.99 (50% off). This is a MMORPG so bare in mind that this game has a monthly subscription fee to play in addition to the initial cost of the game. However, new accounts get the first month free.
Steam Store Details
All games on Steam are digital downloads only. All prices quoted above are in US dollars and exclude tax. With the exchange rate as good as it is right now, it's an ideal time to pickup some games on sale at Steam.