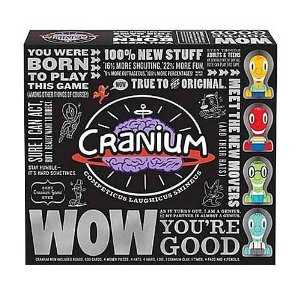 Costco East has the board game Cranium on for just $14.99 right now. For comparison Amazon.com is selling this for $37 and Amazon.ca for $90.
Cranium is a board game designed for 4 to 16 players and a typical game will take you about an hour. For more information on the game series you can visit the Hasbro website.
Product Features
600 Cards –15 Activities — About 2,172 laughs!
All new movers — with hats and hairdos!
Sketch, sculpt, solve puzzles, act, and hum
Your hidden talent has hidden long enough
Instant fun — Just add people!