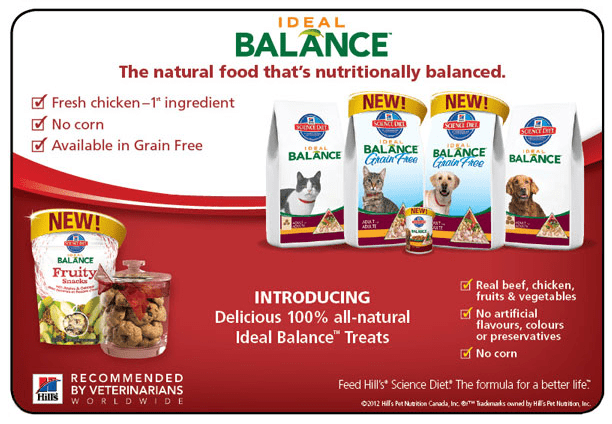 Petcetera currently has a rebate offer on for a free bag of Science Diet's Balance pet food. The offer is valid for up to $19.99 back on a purchase of Science Diet Ideal Balance dry pet food. This pet food is 100% natural and nutritionally balanced for your pets.
What are the offer requirements?
A completed rebate form.
Valid proof of purchase UPC from the packaging.
A cash register receipt dated between September 1st, 2012 and March 31st, 2013 with purchase circled on the receipt.
Rebate form and UPC mailed and postmarked by April 30th, 2013.
You will receive your rebate cheque within 4-6 weeks.
Limit one rebate per household.