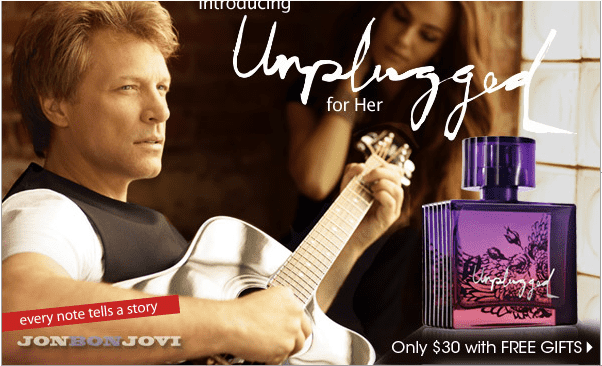 Avon Canada is celebrating a new perfume fragrance "Unplugged for her" with a good deal.
Enjoy a lyrical ballad resonating with bright citrus notes, sensual plum, voluptuous black dahlia and wisps of captivating woods in a new Eau de Parfum Spray called: Unplugged for Her,  50 ml, Price: $30.00 
Product numbers: 470-513,
FREE Body Lotion & Shower Gel with the same scent (a $30 value) with each Unplugged for Her Eau de Parfum Spray purchase.
The cost of Avon online shipping is $7.95 per order.