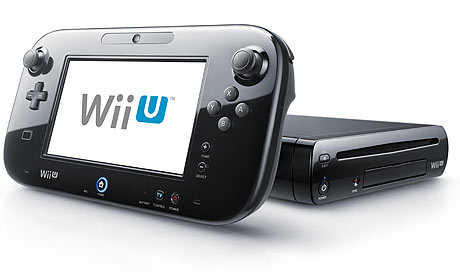 Nintendo's much anticipated Wii U console is set to hit stores this November. Pre-orders are available pretty much everywhere now.
Much like with the original Wii, there is an anticipation of a shortage of these consoles. The deluxe edition in particular seems to be selling out quite fast with the pre-orders. If you are looking for one of these for Christmas, an early pre-order is definitely recommended. There are limits on the amount you can pre-order, usually one or two console max per household. This varies by retailer. Make sure not to exceed this limit, or else your order will be cancelled.
The big difference between the basic console and the deluxe console (aside from price) is that the basic set includes only 8 GB of storage in comparison to 32 GB for the deluxe set. The price difference is not that much for the upgrade considering everything you get. The Wii U basic set is retailing for $299 and the Deluxe Set is retailing for $349.99.
The Wii U Basic set includes: White Wii U Console, one white Wii U GamePad controller, Wii U AC Adapter, Wii U GamePad AC Adapter and High Speed HDMI Cable, Sensor Bar.
The Wii U Deluxe set includes: Black Wii U Console, one Black Wii U GamePad controller, Wii U GamePad Stand, Wii U GamePad Cradle, Wii U Console Stand and Nintendo Land Game Disc.
Anticipated Launch Games
Pre-order Store Links
The release date for the Wii U is November 18th, 2012.