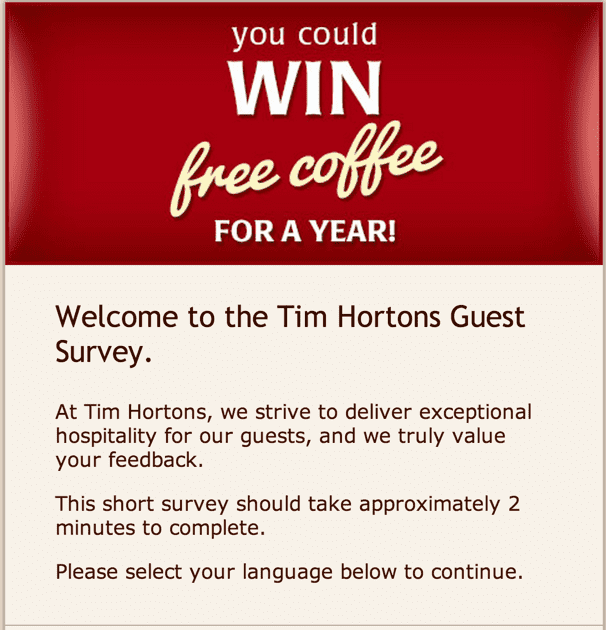 Enjoy the new Tim Hortons Canada Guest Survey contest! You could win a FREE coffee for a year. 12 Lucky winners will winnnerrs! Just fill out the short simple online survey regarding your last visit to your local Tim Horton's Restaurant. This short survey should take approximately 2 minutes to complete.
There will be one winner per month until Wednesday, December 31, 2014. All Canadian residents can enter, including Quebec! Limited one entry per person.
Click below to win a FREE coffee for a year from Tim Hortons Canada! Enjoy 🙂 Good Luck!