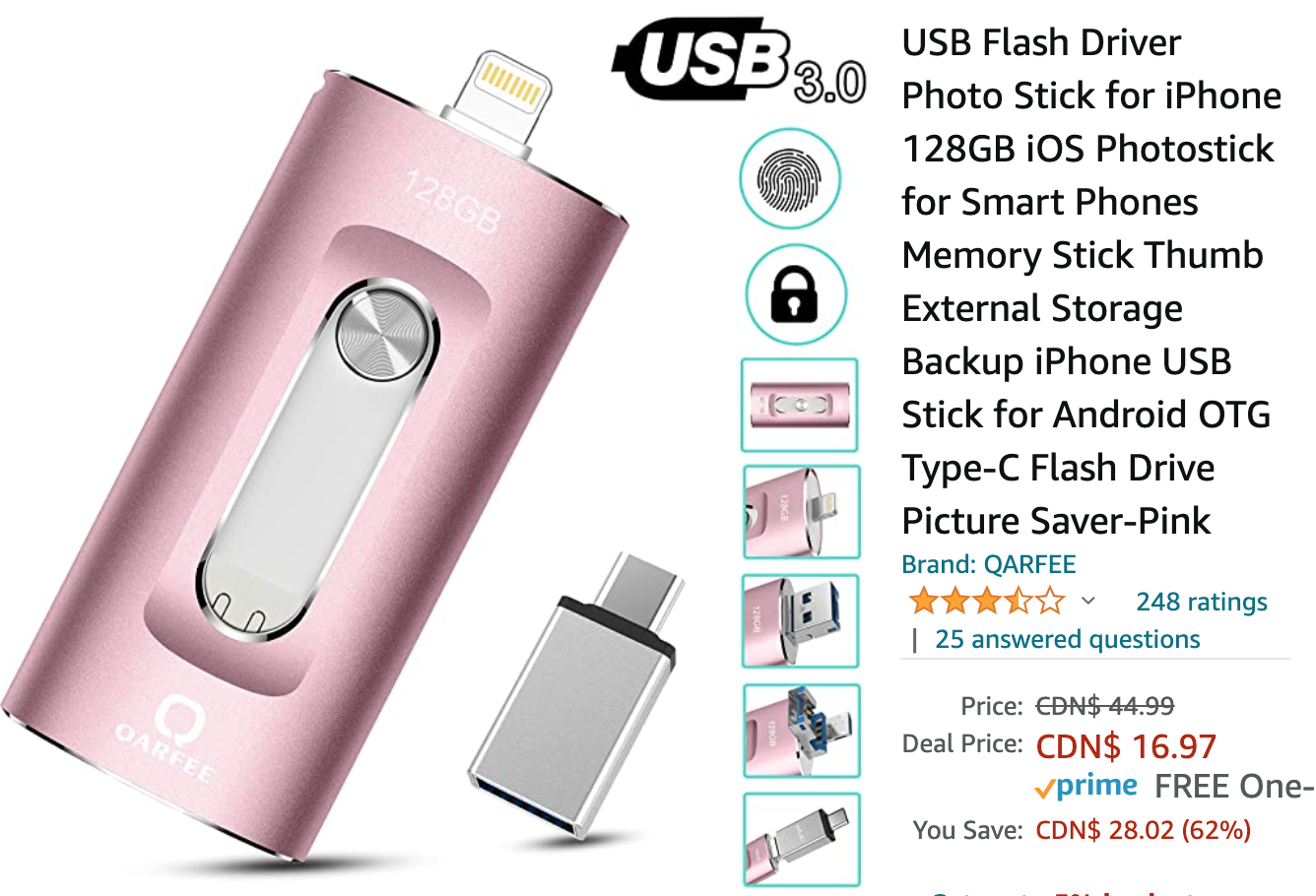 Amazon Canada has awesome deals available now! The Amazon Canada deals include:
Get USB Flash Driver Photo Stick for iPhone 128GB, for $16.97, Save 62% off
Get Gaming Keyboard and Mouse and Mouse pad and Gaming Headset, for $59.49, Save 34% off
Get ROVE R2-4K Dash Cam with WiFi and GPS 2160p Ultra-HD 2.4″ LCD, for $109.99, Save 15% off
Get Selfie Stick Tripod, UBeesize 51″ Extendable Tripod Stand with Bluetooth Remote for iPhone & Android Phone, for $32.99, Save 18% off
Get Repel Umbrella Windproof Travel Umbrella with Teflon Coating, for $25.45, Save 32% off
Get Foneso Desk Lamp, LED Clip on Light Reading Lights USB Book Clamp Light, for $20.99, Save 30% off
Get Arespark LE Rechargeable LED Bike Light Set, Headlight Taillight Combinations, Includes Front and Rear Bicycle Light Set
, for $12.99, (When you Apply $9.00 Coupon), Save 55% off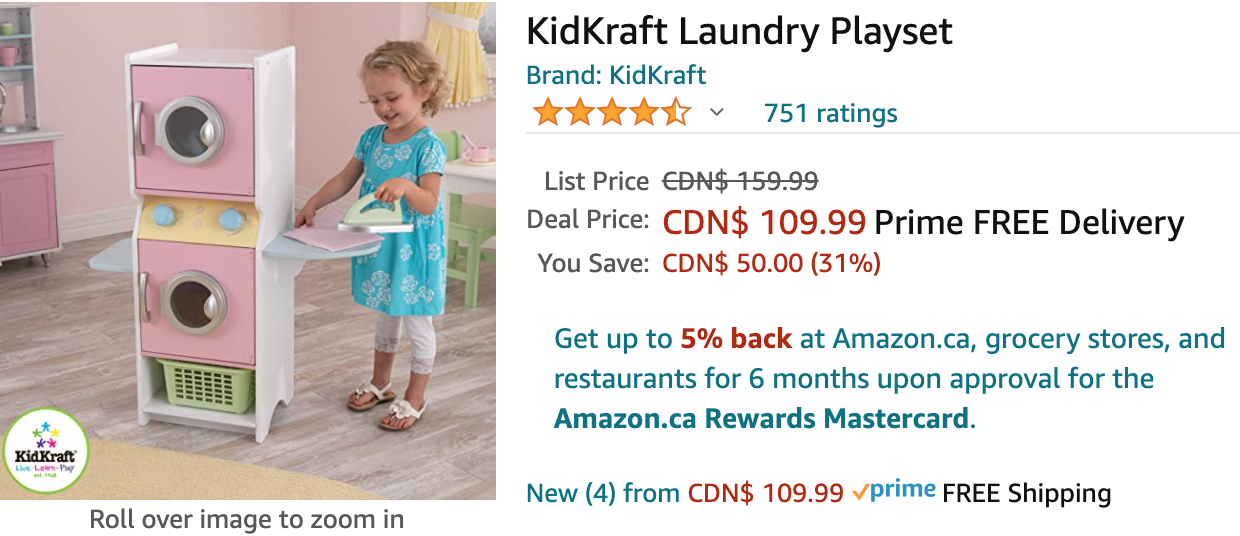 Some of the above deals are "Lightning Deals" so they're available for a few hours only!
Amazon won't keep this deal for long since it's such a good price! The price will probably go back up soon so hurry up if you're interested in buying it!
These Amazon deals are available today, while supplies last. Amazon offers FREE shipping on orders over $35.
Click below to view all Deals at Amazon Canada. Enjoy 🙂