Amazon Canada has awesome deals available now! The Amazon Canada deals include: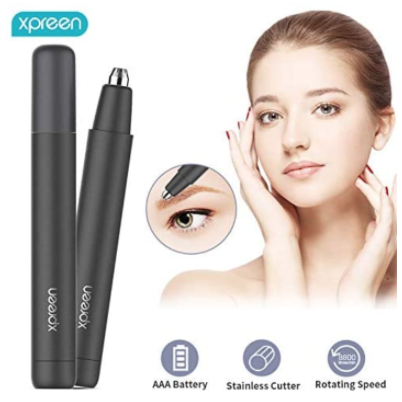 Get Electric Eyebrow Trimmer, for $12.99, (When you apply 2.00 Coupon), Save 48% off
Get Clarisonic Mia Smart Face Brush Device with Sonic Cleansing, for $114.50, Save 50% off
Get Bose SoundSport Free Truly Wireless Headphones, for $199.00, Save 20% off
Get GaraTia Women's Plush Open Toe Slippers, for $17.09, (When you apply 5.00 Coupon), Save 23% off
Get Cubic Zirconia Statement Ring 18K Gold Plated, for $9.97, Save 47% off
Get PUMA girls PUMA Girls' 6 Pack Low Cut Socks Socks, for $13.62 Save 30, 11% off
Get Wevon Splash Pad, 68″ Sprinkle Play Mat, for $9.99, Save 62% off
Get Montessori Math Hundred Board 100 Grid Wooden Toys, for $25.47, Save 15% off
Get VTech Zoo Jamz Stompin' Fun Drums (English Version), for $37.47, Save 25% off
Get Melissa & Doug Decorate-Your-Own Piggy Bank Craft Kit, for $9.49
Get Melissa & Doug Store & Serve Snack Resealable Cloth Bags with Wooden Play Food, for $19.99, Save 20% off
Get Melissa & Doug Fresh Mart Grocery Store Play Food and Role Play Companion Set (84 pcs), for $35.10, Save 12% off
Get Cardinal Games Disney Pixar Toy Story 4 Shaped Buzz Lightyear Tin with 48-Piece, for $7.47, Save 38% off
Get Melissa & Doug Magnetic Car Loader Wooden Toy Set, for $19.95, Save 20% off
Get Fisher-Price Tap & Turn Bench, for $14.99
Some of the above deals are "Lightning Deals" so they're available for a few hours only!
Amazon won't keep this deal for long since it's such a good price! The price will probably go back up soon so hurry up if you're interested in buying it!
These Amazon deals are available today, while supplies last. Amazon offers FREE shipping on orders over $35.
Click below to view all Deals at Amazon Canada Enjoy 🙂