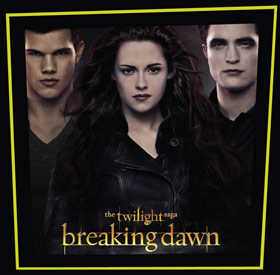 American Express has a special offer for card holders to see a advance screening of the new Twilight movie. For $36 you can get two tickets to an advance screening of Twilight Breaking Dawn: Part 2 plus other bonuses.
The following locations are available for the advance screening:
Cineplex Odeon Winston Churchill
SilverCity Yorkdale
Cineplex Queensway
All screenings are being held on Thursday, November 15th. There are still packages available at all locations.
Cineplex Packages Include
Two (2) tickets to a preview screening of Twilight: Breaking Dawn – Part 2
One (1) soundtrack for Twilight: Breaking Dawn – Part 2
Two (2) Regular Pops, two (2) Regular Popcorn, and two (2) Candy
One hundred and seventy-five (175) packages are available on a first-come, first-served basis. There is a limit of one (1) package per card member.