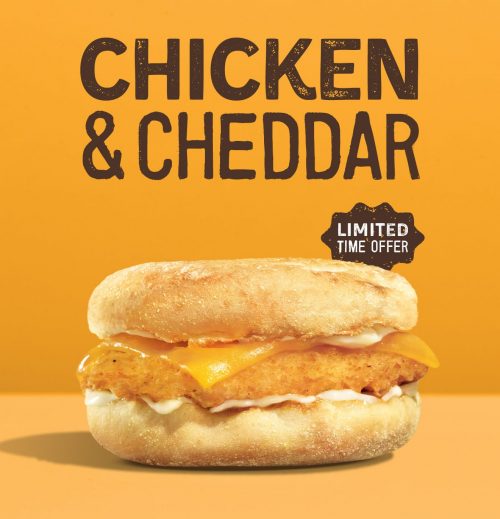 A&W Canada All-Day Breakfast Promotion, available now, for a limited time. Enjoy Chicken & Cheddar Burgers from A&W Canada.
All-day breakfast. Brand-new breakfast. All day long. The new A&W Chicken & Cheddar has delicious, juicy chicken and real cheddar, on a toasted English Muffin. And, if you want to spice up your breakfast, try the Spicy Chipotle Chicken & Cheddar—the same savoury wake-up call, with spicy chipotle mayo. Whether it's spicy or mild, try the new Chicken & Cheddar for yourself, at an A&W Restaurant near you.
Also, A&W Canada has new coupons available now! Head to awcoupon.ca on your mobile device and redeem the digital coupon goodness for your in-app or in-restaurant order. These coupons are valid until October 2, 2022. Cannot be combined with any other promotional offer. One coupon per guest per visit.
Click here to view A&W Canada coupon.
Click below to find A&W restaurant near you. Enjoy 🙂