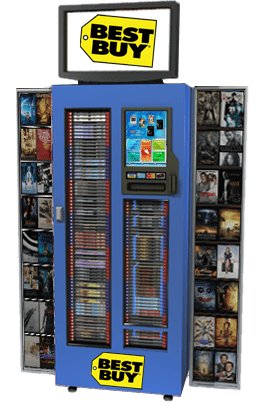 Best Buy Canada are sending out promo codes to Reward Zone members for five free movie rentals at Best Buy movie kiosks conveniently located in select 7-Eleven, Giant Tiger and Price Smart locations. These promo code are actually the same for everyone, so they can be used freely by all. The
What are the promo codes?
For giant Tiger the promo code is GIANTRZ.
For 7-Eleven the promo code is 711RZ.
For Price Smart the promo code is PRICERZ.
How do I redeem the code?
Select the movie you wish to rent and then select  "next" followed by "rent".
Select "coupon".
Enter the promo codes provides above (depending on which store you are at) and then select "OK".
Provide your credit card for scanning.
To locate a kiosk near you, please use the deal link provided below. There does not seem to be an expiration for this deal at present.