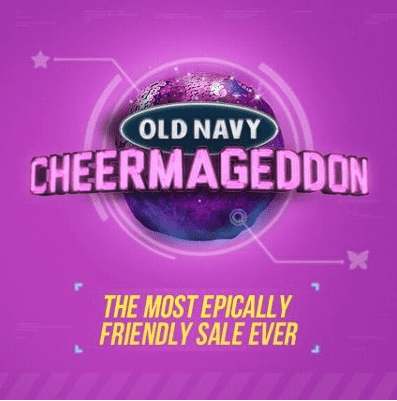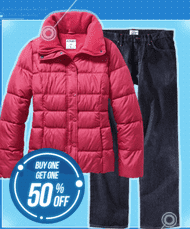 Old Navy Cheermageddon Sale Event Coming up which is Espically friendly sale and Old Navy is Starting their Black Friday promotions.
Save before the big one hits. From Saturday, November 17, 2012 until Wednesday, November 21, 2012, everything in the store is BOGO Buy 1 Get 1 50% off.
Thursday, November 22, 2012, everything is 30% off, plus get a coupon for $10 off any $50 or more purchase & this sale will be in-store only.
Saturday, November 24, 2012, continuation of the sale of Old Navy with special code Doorbusters & you will have free New Super Marios Bro U for Wii U with any $40 purchase. While quantities last.