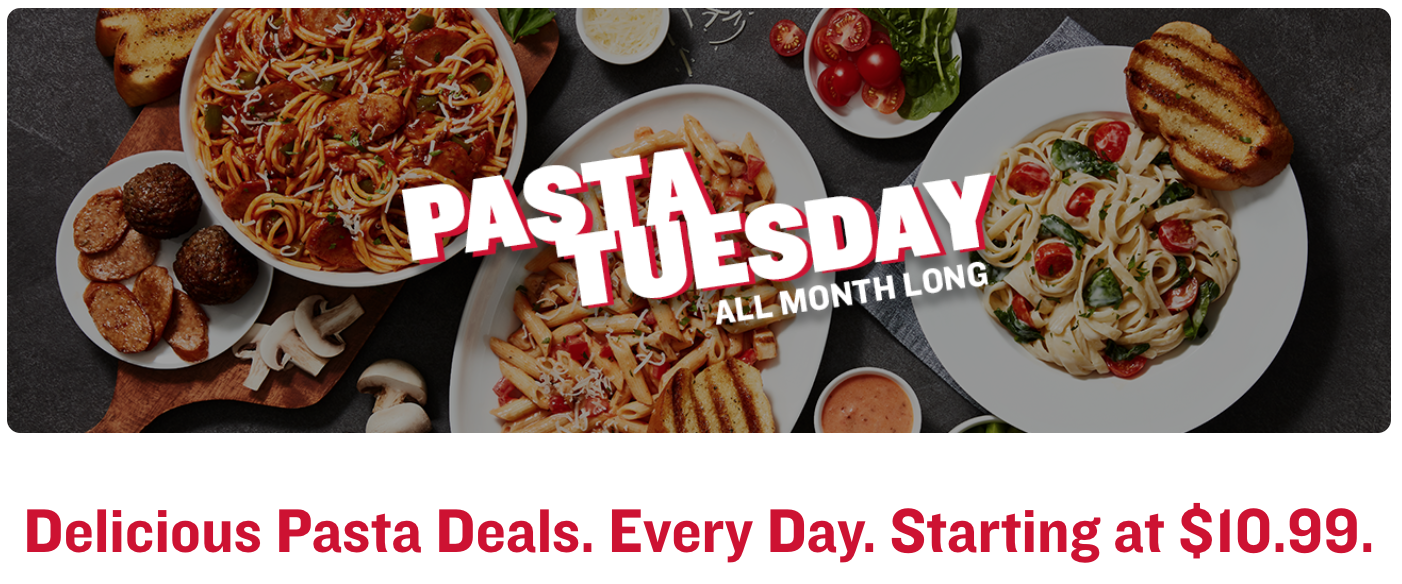 Boston Pizza has an awesome Pasta Tuesday. Enjoy delicious pasta deals every day starting at $10.99.

GO GOURMET FOR $14.99: Try something new this month, with a heaping portion of one of our delicious gourmet pastas. At prices like these, you're going to want to try them all!
CREATE YOUR OWN STARTING AT $10.99: Start by picking your pasta. Then, choose the type of sauce you want. And last, but not least, add some toppings. We've got you covered all month long.