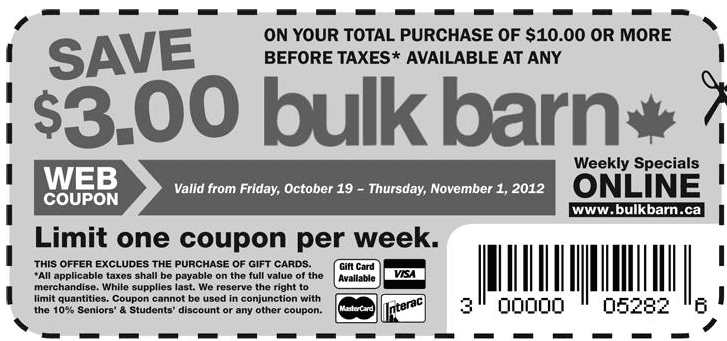 Bulk Barn Canada has released their bi-weekly coupon for $3 off your purchase of $10 or more. These coupons are great for smaller purchases or to be used with Bulk Barn's weekly specials.
This coupon comes into effect as of Friday, October 19th.
The Fine Print
Limit one coupon per week. This offer excludes the purchase of gift cards. This coupon cannot be used in conjunction with the 10% Seniors & Students discount, or any other coupon.
This coupon expires November 1st.