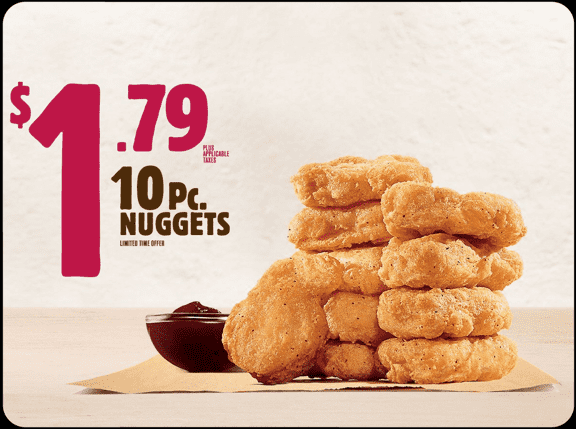 Here's the new Burger King Canada Facebook offer for you for a limited time only! Today Burger King have released their hot new deal:
Get 10-pieces of Chicken Nuggets for just $1.79 plus taxes at Burger King!
No coupon is required to redeem this Burger King deal! This deal works every nugget to cost you just $0.18 plus the tax.
Click below to find Burger King Canada restaurant near to you. Bon Appétit! Enjoy 🙂