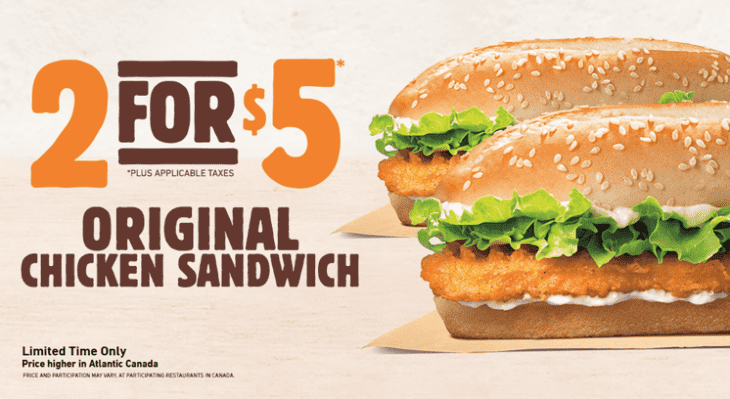 Here's a new hot Burger King Canada deal! Burger King Canada is offer­ing for a limited time only:
Get two original chicken sandwiches for just $5.00! The Burger King sandwich includes breaded chicken fillet, shredded lettuce with mayo on a sesame seed bun.
This Burger King Canada offer is available at participating restaurants now for a limited time only.
Click below to find Burger King Canada store near you.  Bon Appétit! Enjoy 🙂