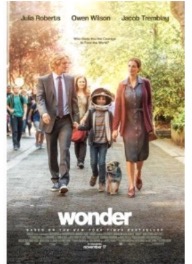 Cineplex Canada has a new movie every Saturday at 11:00 am for $2.99 per ticket. Today, Saturday, September 29, 2018, at 11:00 am the film Wonder Movie, Drama, Family, is the Family Favourites for $2.99 (1h 53m).
Here's a list of the upcoming weekly movies line-up at Cineplex Family Favourites for only $2.99:
October 2018:
Saturday, October 6, 2018: Sing
Saturday, October 13, 2018: The Secret Life Of Pets
Saturday, October 20, 2018: E.T. the Extra-Terrestrial
November  2018:
Saturday, November 17, 2018: Teen Titans Go! The Movie
December 2018:
Saturday, December 1, 2018: Pokémon the Movie: The Power of Us
Saturday, December 1, 2018: Elf
Saturday, December 8, 2018: Polar Express 3D
Click here to see a list of Cineplex participates in the Family Favourites event.
Click below to get tickets from Cineplex online. Enjoy 🙂