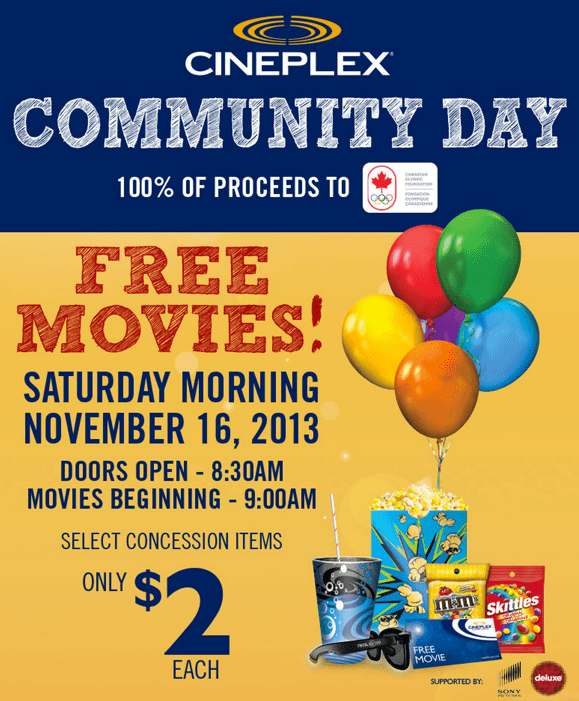 Cineplex has a Community Day on Saturday, November 16, 2013 with FREE movies and only $2.00 concession items.
On the morning of Saturday November 16, doors will open at 8:30 am with a great selection of FREE movies beginning at 9:00am.
Also, enjoy a regular popcorn, regular fountain drink and selected candy for only 2 DOLLARS each with 100% of the proceeds donated to the Canadian Olympic Foundation!
Click below for more details. Enjoy 🙂