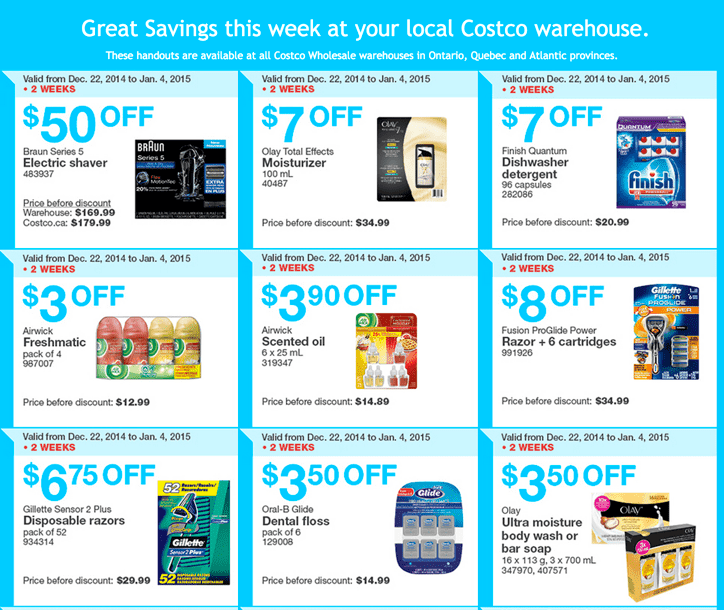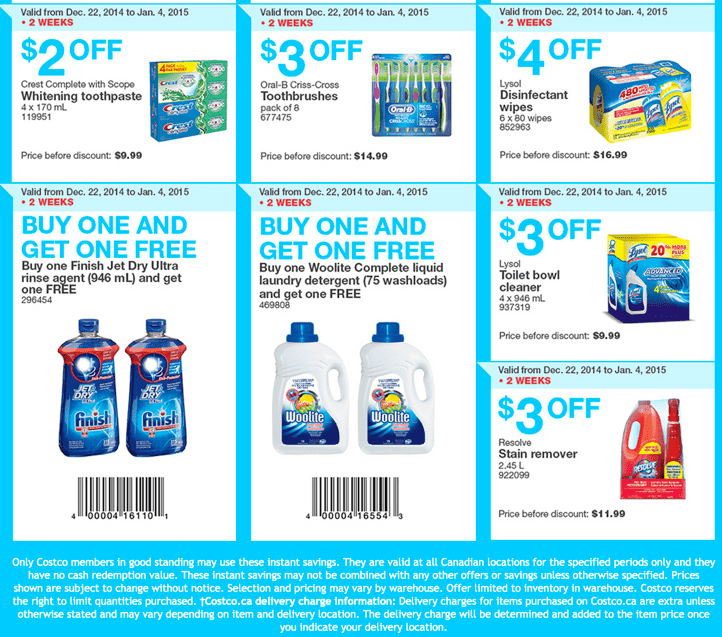 Good morning 🙂 Happy monday! Good news from Costco Canada! Here're the new weekly instant hand­outs savings coupons avail­able at all Costco Whole­sale ware­houses in Ontario, Que­bec and Atlantic provinces! Only Costco members in good standing may use these instant savings hand­ou
These new savings hand­outs coupons are available in all eastern Costco Whole­sale ware­houses stores for two weeks, from today, Monday, December 22, 2014 until Sunday, January 4, 2015.
The Costco eastern new hand­outs include 2 savings coupons with 2 freebies:
Buy one Finish Jet Dry ultra rinse agent (946 ml) and get one FREE!

Buy one Woolite complete liquid laundry detergent (75 washloads) and get one FREE!
Click below to view all Costco Canada instant savings hand­outs coupons fly­ers. Enjoy 🙂