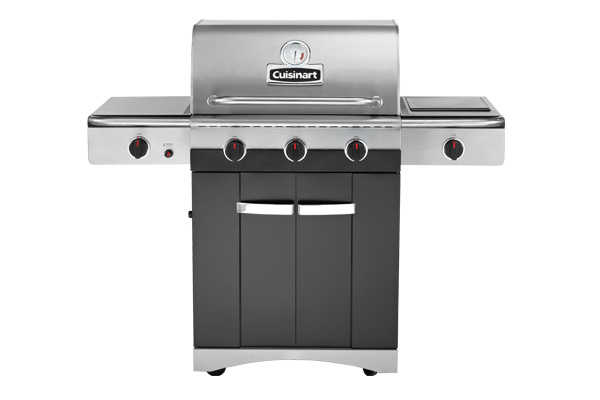 Canadian Tire has the Cuisinart Gourmet 700 Propane BBQ on sale for $299.99 which is 40% off the original price of $499.99. This offer is available at all Canadian Tire stores in Canada. This is overall a good deal.
Pros of Cuisinart Gourmet Propane BBQ
Cuisinart BBQs are know to provide even heating, large cooking area and a full featured grill. However they have a few drawbacks:
Cons of Cuisinart Gourmet Propane BBQ
The Cuisinart Gourmet Propane BBQs only come with a rotisserie burner but the rotisserie kit is sold separately. It is also thin and made out of lightweight materials that aren't the best quality. That being said, they have excellent customer support and if anything breaks down within the warranty period they will replace it immediately with new parts.
Overall, this is a good deal for a decent BBQ if you don't want to spend much on it, especially since it'll onnly be used in the summer when the weather's good.