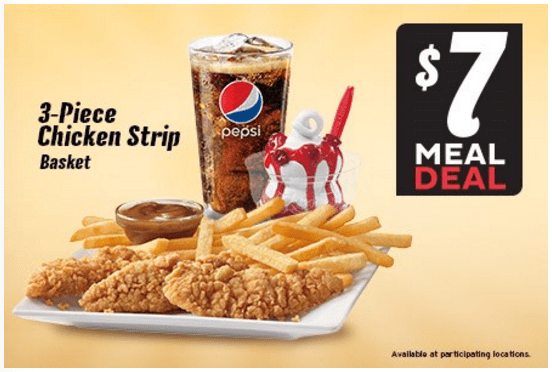 Happy Sunday 🙂  Dairy Queen Canada has a new sweet promotion available now, at participating locations for a limited time, that includes:
Get 3 Chicken Strips Basket Meal Deal for only $7.00
Enjoy 3-piece 100% all white-meat chicken strips basket, seasoned and marinated and served with delicious gravy. All Meal Deals are served with regular fries, a 21 oz. drink and a small sundae.
Click below to get Dairy Queen Canada offers. Enjoy 🙂