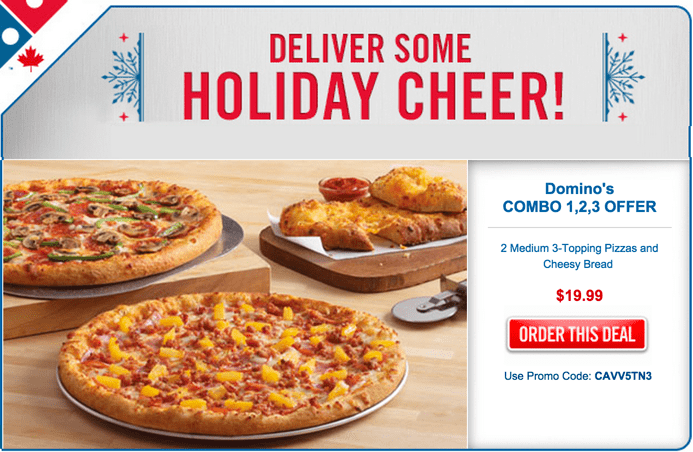 Domino's Pizza Canada has just released a new hot Holiday deal with new promo code! Domino's din­ner plan couldn't be eas­ier! Deliver Some Holiday Cheer! Order online:
2 Medium 3-Topping Pizzas and Cheesy Bread for only $19.99 at Domino's Pizza Canada!
Enter the promo code: CAVV5TN3 at check­out to get this Domino's Pizza pro­mo­tion for a lim­ited time only.
Click below to order online this deal from Domino's Pizza Canada. Bon Appétit! Enjoy 🙂