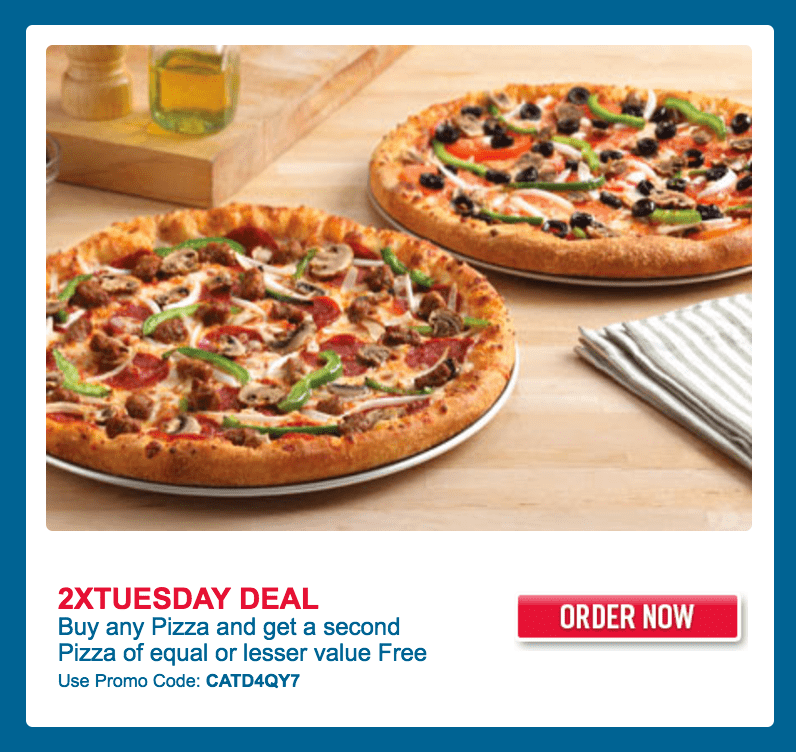 Domino's Pizza Canada good offers available now, that include:
Promo Code CATD4QY7: Buy any Pizza and get a second Pizza of equal or lesser value FREE. Valid Tuesday only.
Get large 4 topping pizza for just $11.99.
Get XL 4-Topping pizza to an XL for an extra $15.99.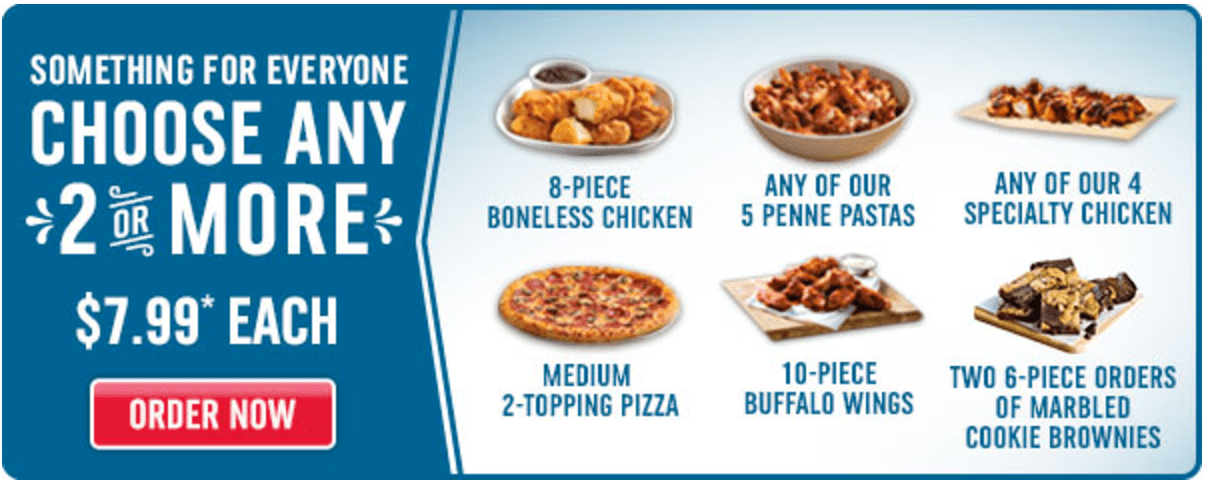 Buy any 2 or more: Medium 2-Topping Pizza, Specialty Chicken, 8pc Chicken, 10pc Wings, or Pasta For $7.99 each.
Click below to order online from Domino's Pizza Canada. Bon Appétit! Enjoy 🙂