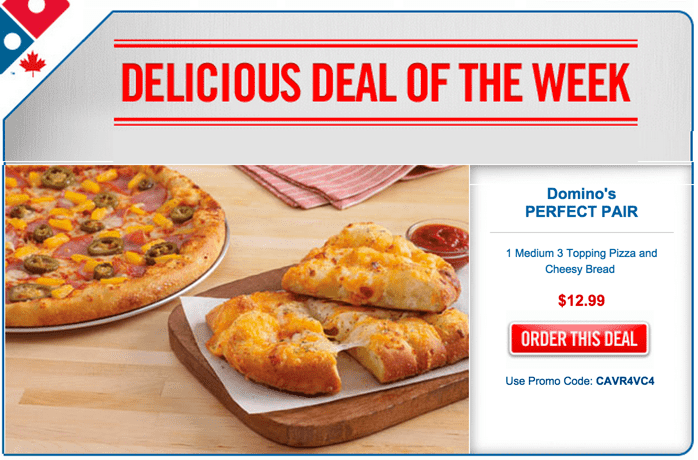 Domino's Pizza Canada has just released a new hot deal with promo code! Domino's dinner plan couldn't be easier! Order online:
1 Medium 3 Topping Pizza and Cheesy Bread for only $12.99 now! It's a perfect pair deal from Domino's Pizza!
Enter the promo code CAVR4VC4 at check­out to get this Domino's Pizza promotion for a limited time only.
Click below to order online this deal from Domino's Pizza Canada. Bon Appétit! Enjoy 🙂