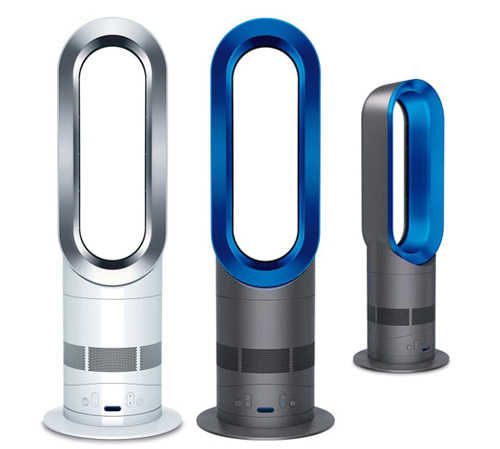 Dyson is offering $100 off on Hot-Cool fan heaters right now. These are regular price $449.99 and the offer brings the price down to $349.99. These will ship free to most locations as well.
If you are an Air Miles collector you will also earn 25 Air Miles on your purchase.
These hot-cool fan heaters come with a two year warranty.
Product Features
Air Multiplier technology: Draws in surrounding air to heat the whole room faster than any other.
Long-range heat projection: Feel direct heat throughout the room.
Safety features: Tip-over automatic cut out. No visible heating elements.
Intelligent thermostat: Select target temperature to the degree. The intelligent thermostat keeps it there.
No burning smell: Maintains temperature below dust burning point.
Cooling fan: High airflow and velocity to cool you effectively.
Touch-tilt: Pivots on its own centre of gravity, staying put without clamping.
Remote control: Push buttons to quickly adjust temperature, airflow speed and oscillation mode.