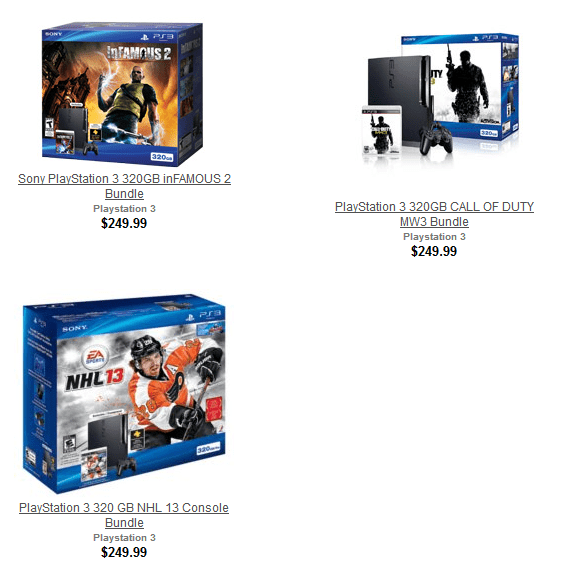 EB Games has discounted some of their PlayStation 3 bundles by $50. These are slim bundles and are on sale until November 3rd.
All three bundles available are for the 320 GB version of the console. The only real difference is the game that you get with the bundle. Your choices are Call of Duty: Modern Warfare 3, NHL 13 or Infamous 2.
These bundles are available in store and selection will vary by store.
The other offer of interest going on at EB games right now is an extra $50 trade in credit when you trade in your 3DS XL, PS Vita, Xbox 360 Console S, or PS3 Hardware towards the Assassins Creed III PlayStation 3 500 GB bundle.
Trade-In Fine Print
Offer ends November 25, 2012. Hardware must have all necessary components for trade. Trade must be in full working condition to receive full value. Cannot be combined with any other trade offer. Activation fees may apply. Subject to manager approval. Offer subject to change at anytime.