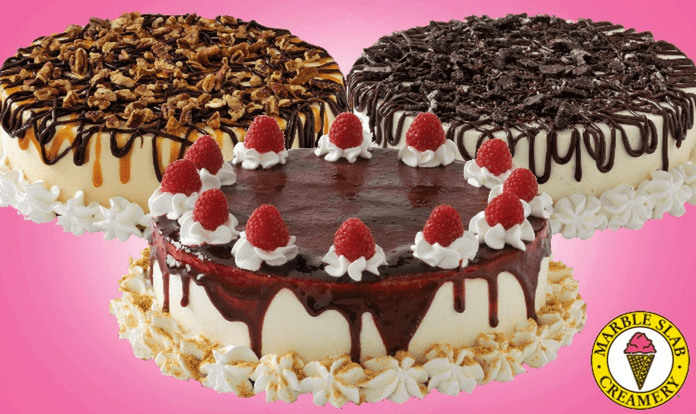 Groupon has a new sweet deal of for Marble Slab Creamery Canada! This Marble Slab Creamery offer includes:
Just $19.99 for One Large Ice Cream Cake at Marble Slab Creamery ($37.95 value – save $17.96 – 48% off).
Choose from one of six of Marble Slab Creamery's gourmet ice cream cake flavours:
Raspberry Cheesecake

Turtle Cake

Birthday Bonanza Cake

Chocolate Peanut Butter Cup Cake

Cookies n' Cream Cake

Cookie Dough Drizzle Cake.
This  Marble Slab Creamery promotion via Groupon is valid until midnight on Friday, November 28, 2014 and expires Jan 31, 2015. Limit 4 per person. Limit 1 per order. Marble Slab Creamery recommends pre-ordering online or in-store with 48hrs notice for preferred cake flavour.
RioCan Centre Milton, Milton, Ontario.

Pinecrest, Oshawa, Ontario.

Lakeshore Road, Oakville, Ontario.

Burlington, Burlington, Ontario.

Yonge Street, Toronto, Ontario.

Whitetail Centres, Ajax, Ontario.

Brampton Bramalea, Brampton, Ontario.
Click here to get this Marble Slab Creamery offer via Groupon Canada. Bon Appétit! Enjoy 🙂