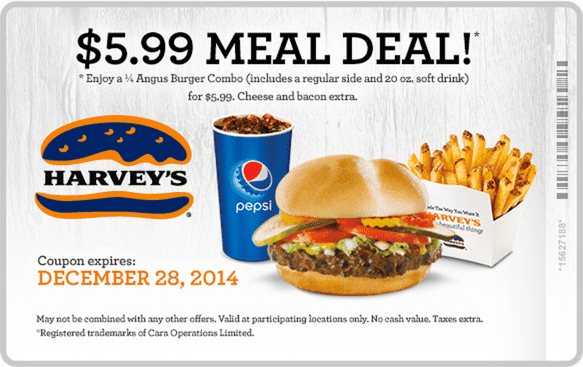 Here's a HOT sav­ings coupon from Harvey's Canada! This Harvey's coupon includes:
Just $5.99 for meal deal. Enjoy 1/4 angus burger combo (includes a regular side and 20 oz soft drink) for only $5.99. Cheese and bacon extra.
This Harvey's Restaurant Canada coupon is valid until Sunday, December 28, 2014.
Click below to get your Harvey's Canada coupons. Bon Appétit! Enjoy 🙂