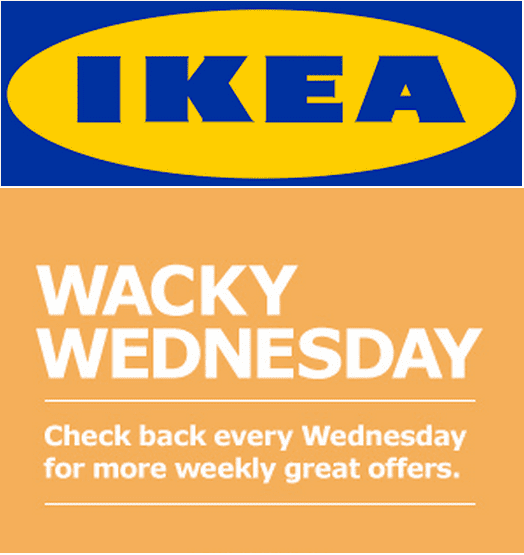 Good morning 🙂 Happy Wednesday! Wednesday as usual IKEA has a Wacky Wednes­day one day offers. Visit your local store every Wednes­day for more weekly great offers.
The Ikea Wacky Wednesday offers are valid, Wednes­day, December 27, 2017. The IKEA Wacky Wednes­day offers include lot of sav­ings on many items.
Enjoy 🙂 Have a lovely day!
Click below to visit IKEA Canada for Wacky Wednes­day offers. Enjoy 🙂