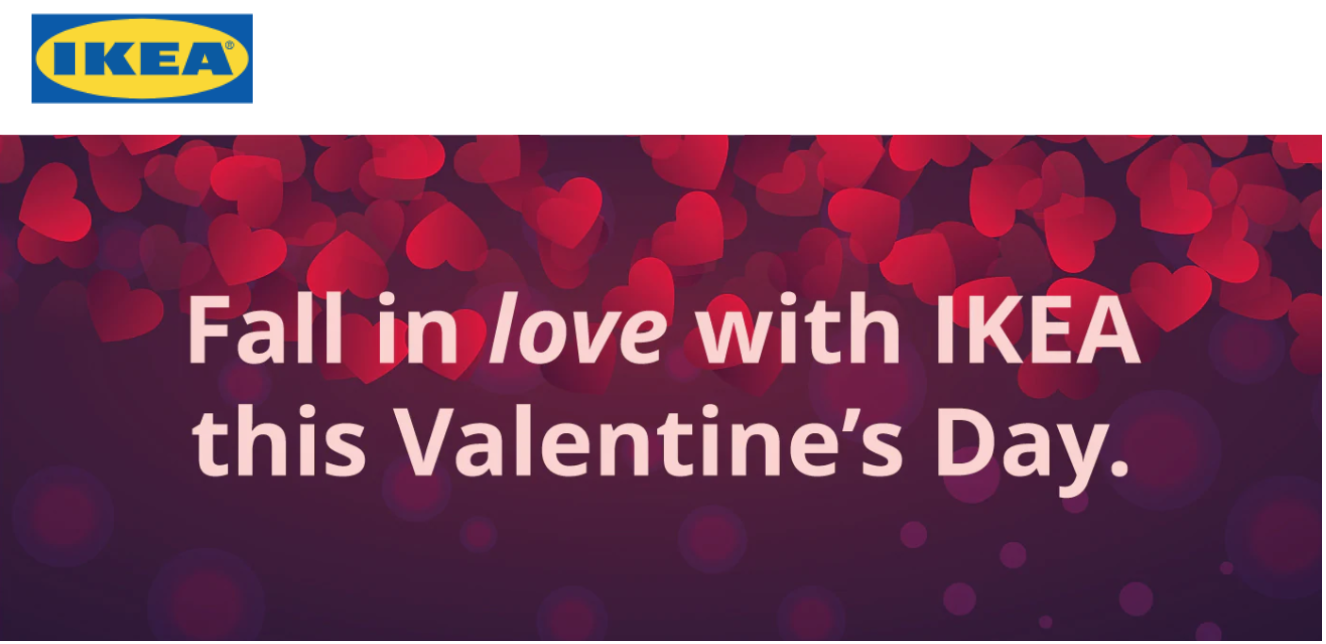 IKEA Canada has a lovely promotion to celebrate Valentine's Day! Enjoy Valentine's Dinner for 2 on February 14, 2020, for $29.99. Start times vary by location. Click here for details.
Menu
Starter
Main Course (one choice)

Meatballs with bacon and herb-infused mashed potatoes, mixed vegetables and lingonberry sauce.
Glazed salmon, cauliflower purée, marinated vegetables and Nordic shrimp.
Veggie balls with ratatouille, mixed vegetables topped with gremolata and parmesan crisps.

Dessert

Cheesecake or chocolate cake.

Beverage

One glass of wine, beer or non-alcoholic sparkling beverage included with purchase.
Coffee, tea & fountain drinks also included.

Price

IKEA Family price $29.99
Regular price: $34.99
Children's meal: $3.49

Dinner start times by location
Purchase your tickets at an IKEA Restaurant Check-out.
Click below to find IKEA near you. Enjoy 🙂